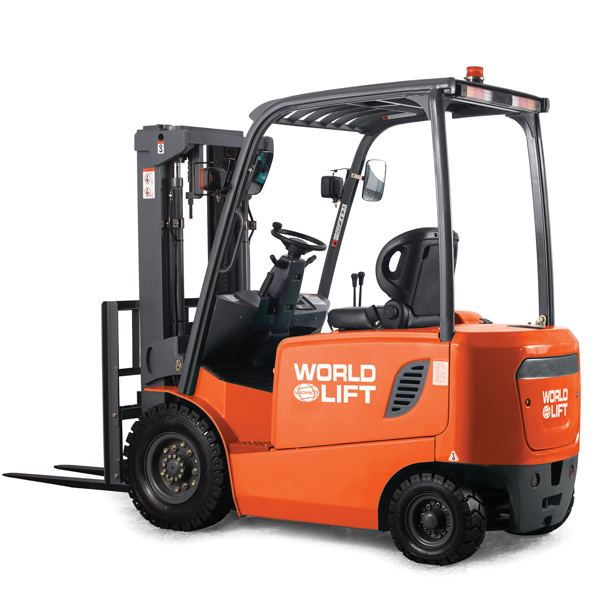 WORLD™ LEAD ACID ELECTRIC SERIES
THE AFFORDABLE ELECTRIC FORKLIFT YOU CAN DEPEND ON
The World™ Lead Acid Electric forklift line was designed with all the same benefits and features you expect from cutting-edge, zero emission technology, at a significantly lower price point.  Zero emissions means World Lead Acid Forklifts are safe for the environment and for use inside buildings, warehouses or ships. No more fumes, soot or noise.  World Electric Forklifts meet even the most stringent air quality regulations.  Equipped with an expansive array of features, the World is quickly becoming the forklift of choice for smart companies.  Go green, without breaking the bank.
Zero emissions = clean & quiet
Safety features like daylight strobes and white noise generator
EPA Compliant; CE Certified; meets or exceeds all ANSI B56.1
Range of capacities up to 25,000 lbs.; comes in 3- and 4-wheel versions
Reduced maintenance
Customized exterior colors
Recommended Uses
Need an electric forklift in-house, and downtime is not an issue? Then the World Lead-Acid Electric Forklift is for you.  Lead-acid forklifts cost significantly less than a lithium battery forklift, but require more maintenance and have much longer charging cycles.  Lead-acid forklifts are ideal for lighter usage since charging times can become an issue. Prior to lithium battery technology, lead-acid was the only electric choice available so there are many lead-acid forklifts at high-usage facilities still in the market today. Today, smart companies with high forklift usage that purchase new electric forklifts typically opt for lithium.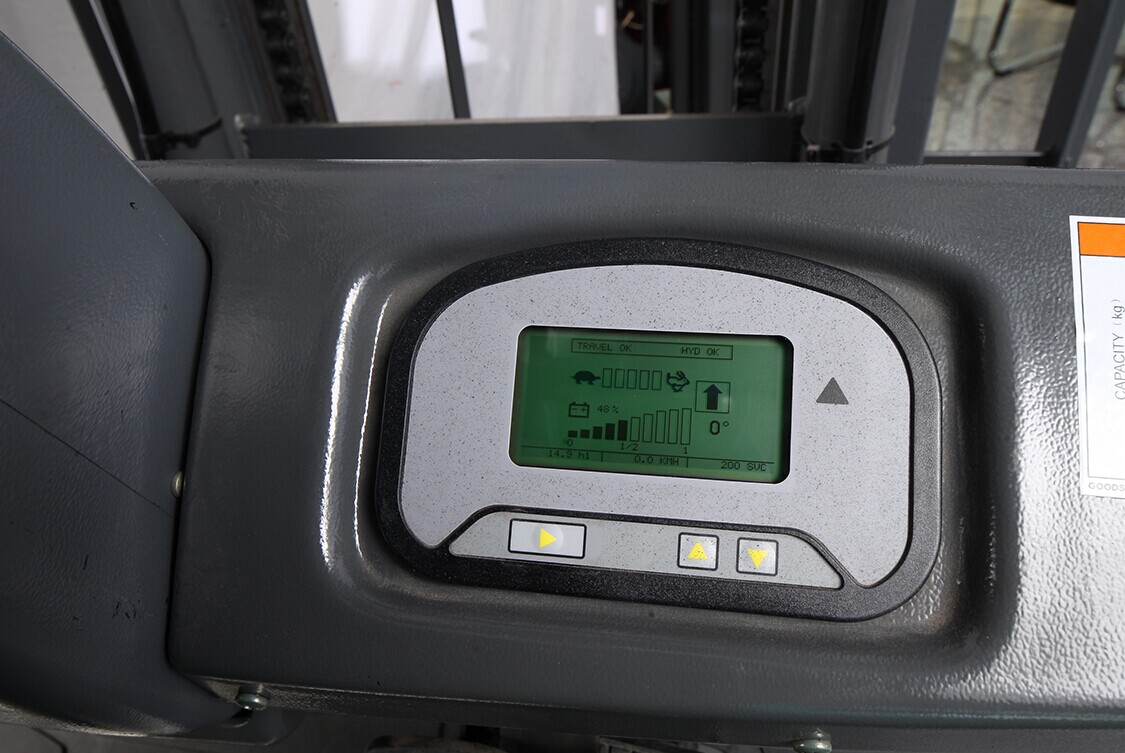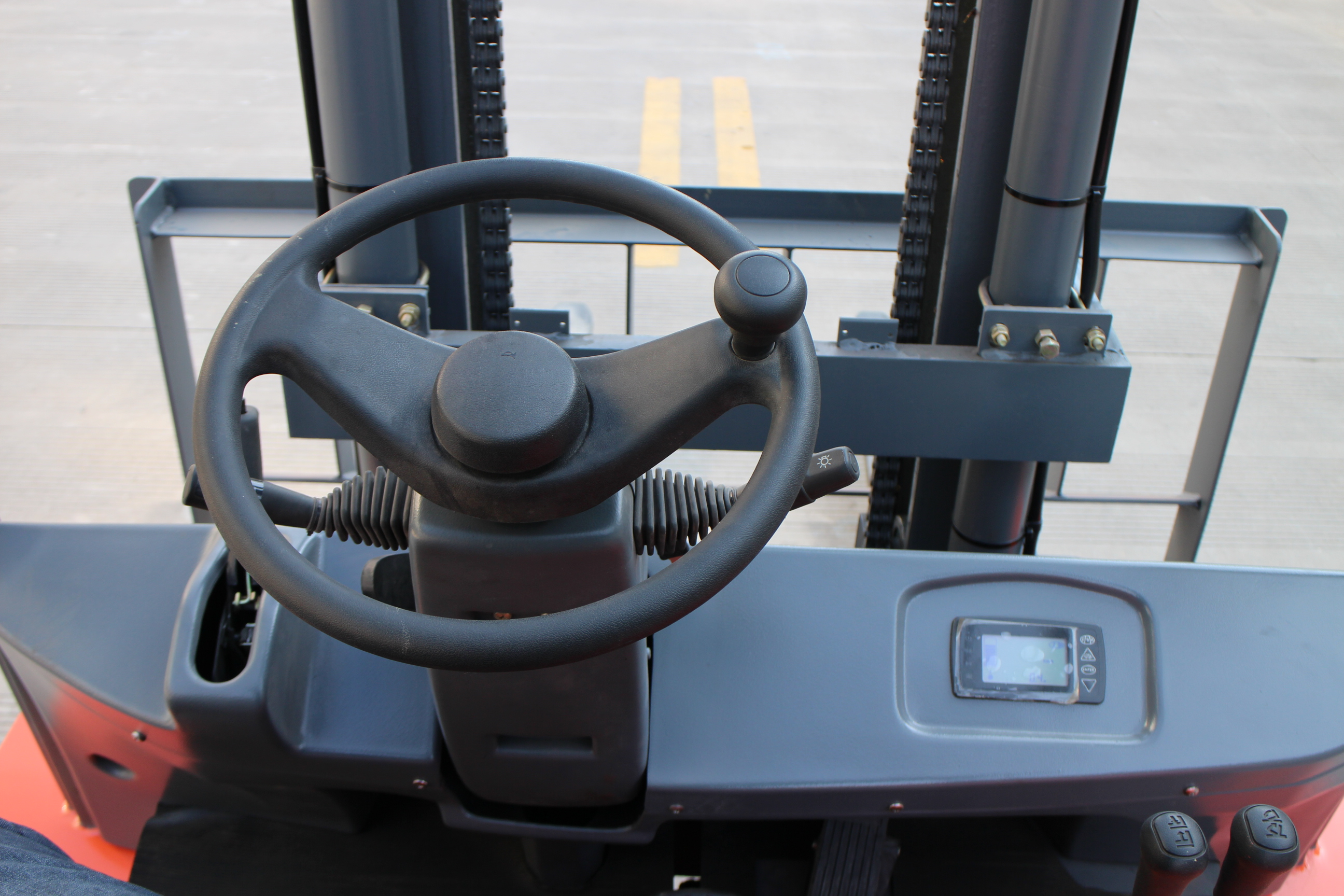 Feature-Packed
Affordable does not mean less features. The World Lead Acid electric series comes equipped with an expansive array of features:
Tilt steering wheel
Adjustable seat
Seat belt
Dual head lights
Front turn signals
Rear turn signals
Brake lights
Back-up lights
Back-up alarm
Neutral safety switch
Welded overhead guard
Waterproof LCD instrument
Integral hydraulic tank
Side mounted motor pump
Low non-slip pedal
Insulated battery cover
Hand hold for entry
Hood cover 90 degree open
Third & fourth valve lever for additional attachments
Horn
Hour meter
Charge warning light
Temperature warning light
Hydraulic pressure gauge
Key switch
Safety load backrest
ITA class II or III forks & carriage
Easy access floor boards
Rubber safety mat
Meet or exceed all ANSI B 5 6 .1
Safety standards for powered industrial trucks and underwriters laboratories for fire hazard requirements
EPA compliant
 — Why Smart Companies Choose World — 
Expansive List of Standard Features